---
Filtration Offers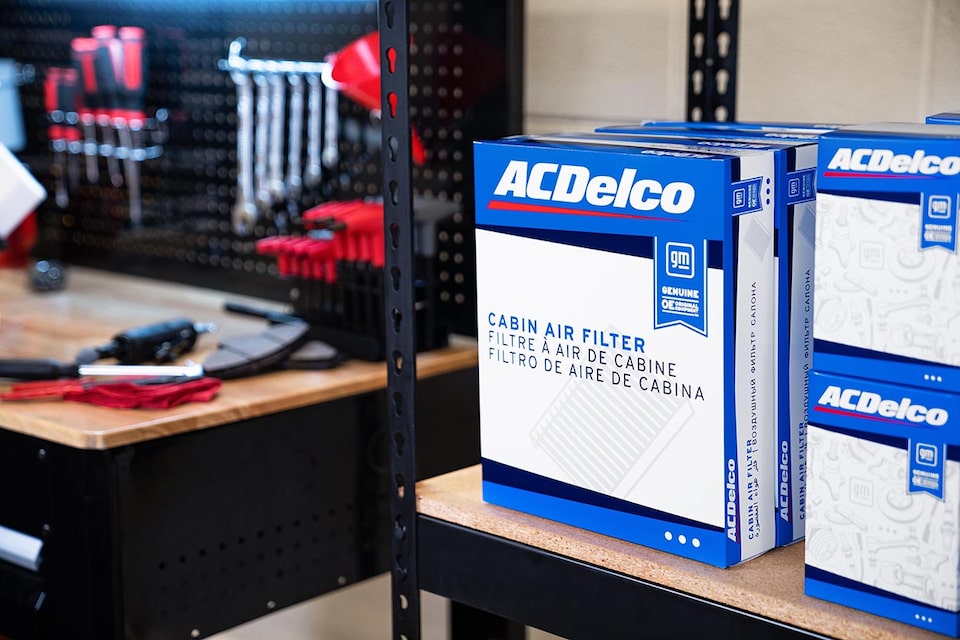 GM Genuine Parts - Cabin Air Filter
Your cabin air filter helps to ensure the air you're breathing is free of allergens, harmful bacteria and pollutants. The filter should be replaced every 36,000km, as outlined in your owner's manual. Schedule your visit with a Certified Service expert today.
STARTING FROM
$39.95
---
Check out our other offers

Cabin Air Filters

Air quality inside the vehicle can actually be worse than the air found outside, yet attention to the cabin air filter can often be overlooked.

ACDelco Cabin Air Filters help freshen and filter the air inside the cabin by filtering out up to 95% of unwanted pollutants. Be sure to look at the cabin air filter when checking heating or cooling systems, following maintenance information from the Owner's Manual.

Engine Air Filters

ACDelco Engine Air Filters trap airborne particles before they enter the engine without restricting airflow to the engine. The result is cleaner air entering the engine, which can help with fuel efficiency and reduce vehicle operating costs.

Replacing your vehicle's engine filter on a regularly scheduled basis can preserve the vehicle's performance and longevity.

Filters Facts

---
Reduced efficiency of the heating and cooling system for the car interior, which may result in reduced air flow, window fogging or odours.

---
Refer to the Owner's Manual for vehicle specific filter change intervals.

---
Reduced fuel efficiency

Reduced horsepower
Engine misfires
Strange engine noises
Check engine light ON
Strong fuel smell

---
Many new GM vehicles have the GM Air Filter Life System. This feature provides an indication of when to change the engine air filter.
Replace the engine air filter when the REPLACE NOW message displays on the Driver Information Center (DIC). This should be done as soon as possible within the next 1,000 km. The system must be reset after the engine air filter is changed.

REPLACE AT NEXT OIL CHANGE message displays, this indicates that the engine air filter change is necessary at the next engine oil change.
Refer to the Owner's Manual for vehicle specific filter change intervals.